Hvis din ESTA ansøgning allerede er blevet godkendt er der ikke flere krav du skal overholde i fht. din indrejse i USA. Dog anbefaler vi at du rejsende til USA tjekker at du har et godkendt pas, at du ikke overskrider 90 dages-reglen og at du har en gyldig rejseforsikring.
Husk at man skal have et pas der lever op til indrejsekravene
For at du kan rejse til USA på en ESTA rejsegodkendelse, skal du bruge et godkendt pas. Det vil sige at dit pas skal være et biometrisk pas med en maskinlæsbar zone (MRZ) i bunden. Dette er alle danske pas udstedt siden 2012 heldigvis. Men hvis du eller en eller flere af dine medrejsende har en anden nationalitet, anbefaler vi at du tjekker om deres pas har det biometriske logo på forsiden: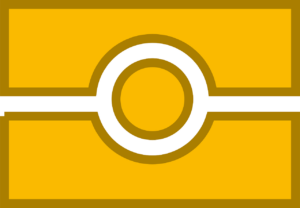 Husk at 90 dages-reglen også omfatter rejser til Canada, Mexico og visse caribiske øer – også hvis man kun mellemlander i USA
Rejser til Canada, Mexico og visse caribiske øer tæller også med i din ESTA godkendelses 90 dages gyldighed, selvom du er blevet tildelt et længere ophold af selve landet. Denne regel påvirker dig såfremt du:
Rejser til et af de ovennævnte lande mens du allerede er i USA og derefter vender tilbage til USA
Mellemlander i USA på vej til og fra et af af de ovennævnte lande
Du må dermed højst opholde dig 90 dage i USA og de ovennævnte lande tilsammen.
Husk at bestille rejseforsikring
Vi anbefaler også at du som rejsende til USA bestiller en rejseforsikring der dækker alle tænkelige hospitalsomkostninger, hjemtransport, osv. Behandling i USA kan nemlig være betydeligt dyrere end i f.eks. Danmark, og det er derfor altid en god ide at have en forsikring med fuld dækning.